Visit the billing portal and click on "Utility Building Payments" on the left-hand side of your screen.


There are two methods available for accessing your Bradley utilities account online.
Method #1 is a quick and convenient way to pay your bill. 
Method #2 requires registration and allows you to view historical consumption & billing information.
Method #1: PIN Only
With this method, your location ID or name or address or property tax pin #  and account PIN are all that is required. This method does not require you to set up a username and password. This method is ideal for residents or businesses with a single Bradley utilities account.  A search for your property will display a list of results.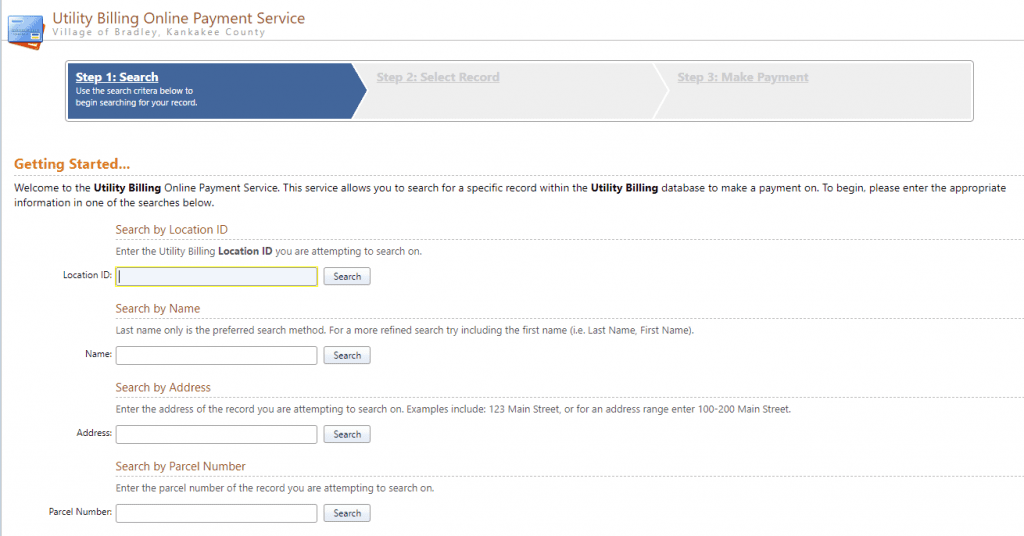 At this point, you can select your property and enter your account PIN and proceed to pay.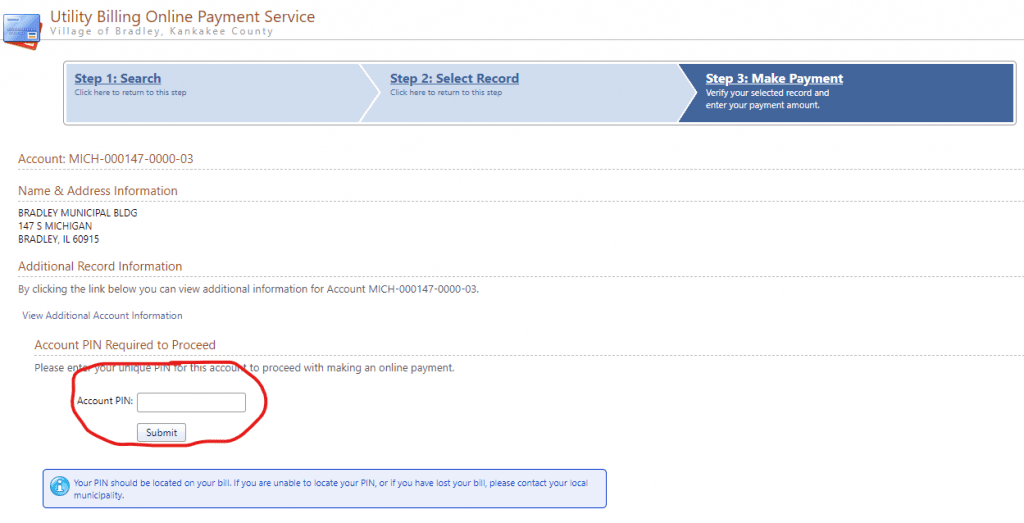 Method #2: Username and Password
With this method, you are able to create a username and password for the website.  This method is ideal for residents or landlords with multiple Bradley accounts.  By logging in with your username and password, the utilities account PIN numbers you enter will be stored so that they will not be required in the future. A quick search for the property address will allow immediate access to detailed account information.
In the right-hand corner select register from the drop-down menu.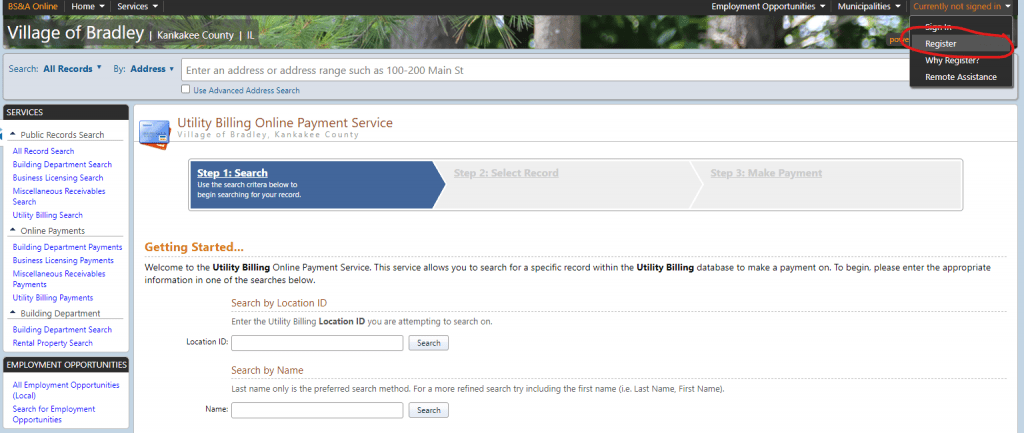 Fill out the required field in the "Create a New Account Section" section of the form.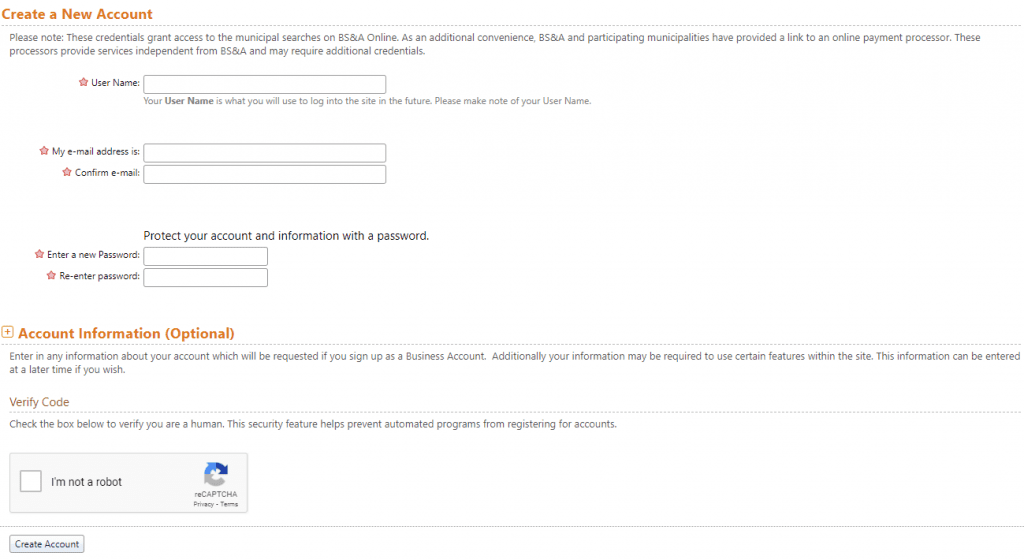 At this point, please check the inbox of the email account under which you registered. You should have a message from onlinesupport@bsasoftware.com containing the final steps for activating and using your online account.
Once you are signed in, the process for accessing your utilities account is the same as in Method #1, except that you will only be prompted for the account PIN the first time you access each property.
Should you have any questions, please contact the Bradley Utilities Customer Service Department at (815) 936-5105.