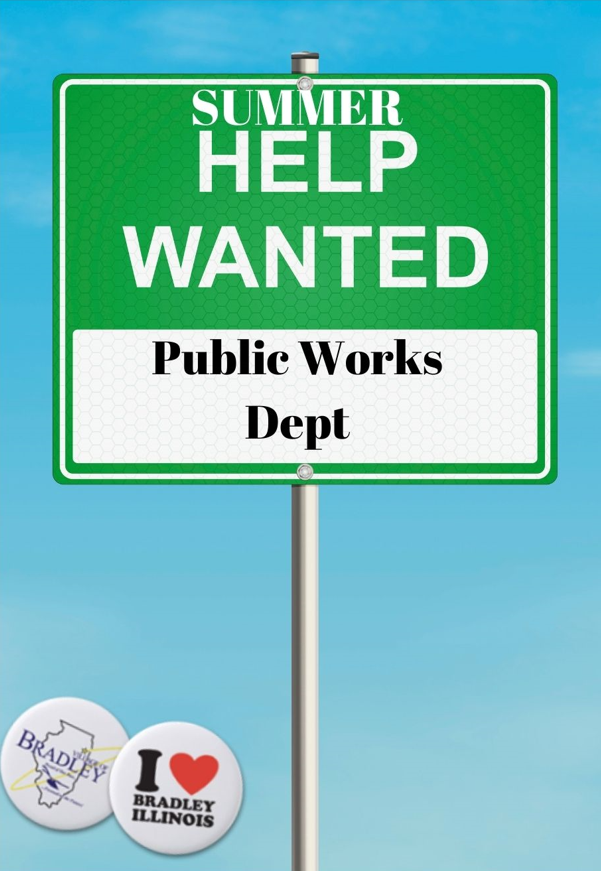 We are looking for some energetic members of the Bradley community who would like to spend the summer working in the Public Works Department, completing various task such as : mowing parks, weed eating, watering plants, painting curbs, concrete laborers, etc.
The ideal candidate will be:
At least 18 years old
Possess a valid driver's license with clean driving history
Pass a drug screen
Be able to work 4-5 days per week from 07:00am until 3:30pm
Be willing to learn a new skill
And even get a little dirty if necessary.
Seasonal work begins in May and runs through August.
Wages start at $14/hour.