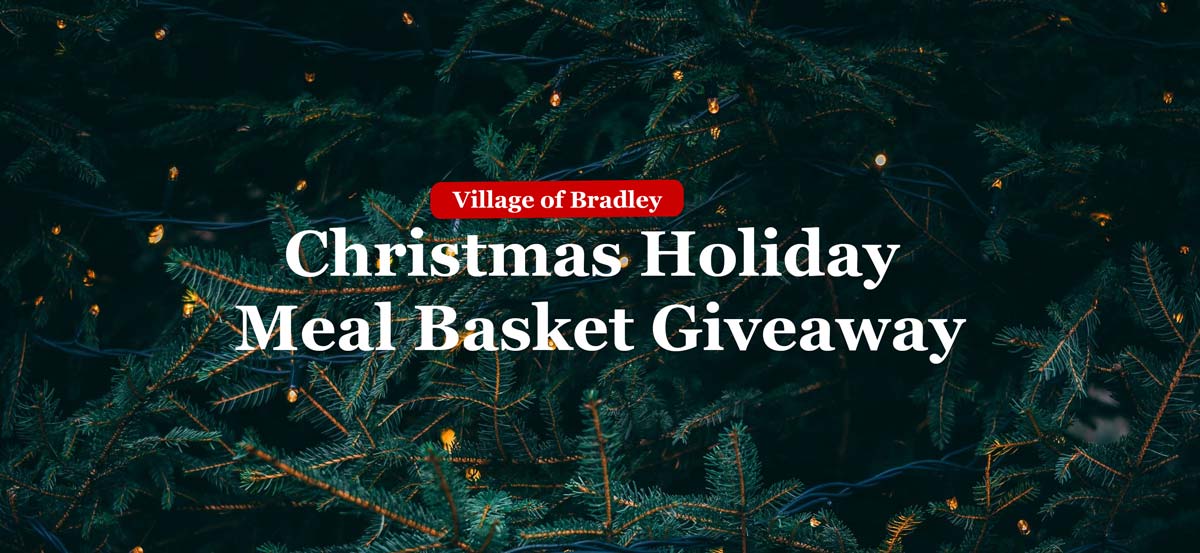 Christmas Holiday Meal Basket Giveaway
When: Saturday, December 17th, 9:00am – 2:00p
Where: Northfield Square Mall @ Old Carson's Men's Store – 1602 North State Route 50, Bourbonnais, IL 60914
Due to the limited number of meal baskets available, registrants will not be added to the recipient list until registration is confirmed. If you are already registered for the Thanksgiving Day meal, you will automatically be added to the Christmas meal as either pickup or delivery. Once pickup or delivery is selected, it will not be changed. If you forget to pick up the meal, it will be forfeited to another resident. The email and phone number are only operational from 9am-3pm Monday through Friday and are not monitored after the reservation date deadline.
Proof of residency required – Valid ID or Sewer Bill
Registration is required. PLEASE REGISTER BY DECEMBER 3RD 4:00PM
meals@bradleyil.org or call 815.936.5115
Meals are limited and are on a first come, first served basis.